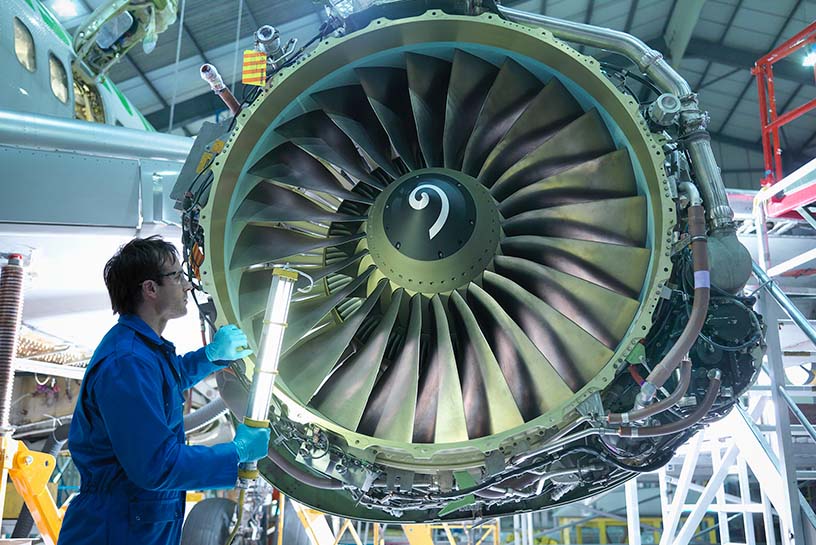 CATEGORY: B2 Modules
Module 14: Propulsion (B2)
Course Access: 28 days access
Course Overview
This category B2 Propulsion module looks at the structure and operation of turbojet, turbofan, turboshaft and turbopropeller engine types. It then looks at how the engine is controlled through use of Full Authority Digital Engine Control (FADEC) and fuel metering systems. Engine indications are then discussed and finally starting and ignition. 
Primary Target Group
Engineering minded persons seeking to enter the sector

Professionals working in the industry who wish to obtain or enhance their license privileges 
Recommended Requirements
Nil
Course Material
Online and downloadable detailed EASA/UK CAA approved module study material
Delivery Method
Self Study
Exams
Multi choice exam (essay for applicable modules 7A, 9A & 10). See Exam Centre section here for more information.
Certificate
EASA and/or UKCAA Part 147 Approved type Certificate of Recognition (Examination Only)